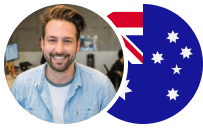 I need to pay utilities every month. SkyRemit is a good tool for me. I can pay anytime and funds arrived so fast!

Jasper
Financial Practitioners
I have a company in Shanghai, we are paid by the company regularly. But
we no longer live in Shanghai, it's complicated to get the money out of China. SkyRemit helps me a lot!

It's simply like an ordinary bank transfer via your banks' app. It arrived really quickly in my account and the exchange rate is great.

SkyRemit is very friendly use. I am headache of providing so many documents via the banks.

I can't speak and read Chinese. It's hard for me to transfer funds via bank But SkyRemit is so friendly for its English customer service and interface.

It is really much more convenient than the bank. No need to query up anymore! Really save my time!